Sustainability policy
JTB-CWT contributes to the realization of a sustainable society based on its corporate philosophy of "Offer optimal solutions mainly in business travel field to support customers' businesses and contribute to the society." and through its internal and external corporate activities.
Efforts to achieve SDGs
JTB-CWT endorses the idea defined by the sustainable development goals (SDGs) adopted by the United Nations in September 2015 and, by making efforts to achieve these goals, promotes activities aimed at the realization of a sustainable society.
Materiality (important issue)
Based on the 17 goals and 169 targets defined as the SDGs, JTB-CWT has set issues that it should give priorities to in solving and themes of activities corresponding to them in light of their importance from external (stakeholders') viewpoints, as well as their relations with and influences on JTB-CWT's business activities.
JTB-CWT has extracted elements and values common to the set contents and drawn up three types of materiality. JTB-CWT expedites resolving the materiality through its internal and external corporate activities and keeps reinforcing these activities through the PDCA.
Materiality of JTB-CWT
| | | |
| --- | --- | --- |
| 1 | Creation of a mechanism that enables people to work better | Contribute to the happiness of workers by improving their skills and physical, as well as mental health, the quality of work, and consideration of how they can accomplish their work easier. |
| 2 | Alleviation of environmental load generated through corporate activities | Contribute to the preservation of the global environment by alleviating the environmental load that is generated as a result of corporate activities, including business travel and management work. |
| 3 | Promotion of solution to issues in cooperation with partners | Aim at realizing as much effect that a company alone cannot achieve through positive cooperation with customers and business partners. |
Priority issues and themes of activities
Goal
Priority issue
Theme of activity
Promotion of the physical and mental health of all people

Realization of human-friendly business environment giving consideration to physical and mental health

Putting health management into practice, promoting work-life balance, and providing support for realizing them

Development of human resources and Support for improving the skills of each person

Systematic efforts to improve skills through work

Providing opportunity of learning and enriching support for acquiring qualifications

Realization of gender equality for work

Support for women working inside and outside a company

Promotion of diversity in the workplace

Creation of humane work worth doing

Promotion of "decent work (humane work worth doing)" by enhancing efficiency in business travel arrangements and travel expense adjustments

Announcement and report on efforts toward realization of a sustainable society

Measurement of the effects of a company's efforts for realization of a sustainable society and report on the result

Implementation of climate change preventive measures

Alleviation of the environmental load (especially, effects of CO2 emissions) generated as a result of corporate activities

Elimination of paper documents during business activities

Ensuring security and safety in executing business activities

Implementation of crisis management during business travel and bracing oneself for risks of incidents and accidents, including terrorism, natural disasters, and infectious diseases

Promotion of safety and health in the work environment

Joint efforts with partners toward achieving the SDGs

Promotion of activities through cooperation in industries, such as airlines and accommodations

Cooperation within the JTB Group and participation in the JTB Brighter Earth Project

Donation activities through in-house bazaars
Contribution to the SDGs through business activities
JTB-CWT contributes to the achievement of the SDGs by promoting solutions to materiality in a business area centering on business travel and expense management solutions.
In a travel area centering on business travel, JTB-CWT promotes efforts to realize not only "safe and secure travel" but also "CO2 emissions reduction and carbon offsetting" at the business travel, the travel using welfare program/long-time employment systems and business events (meetings & events) of contracted clients in cooperation with business partners.
In the expense management solution area, JTB-CWT contributes to elimination of paper documents in companies and the promotion of enhancement of work efficiency by providing a highly convenient IT system.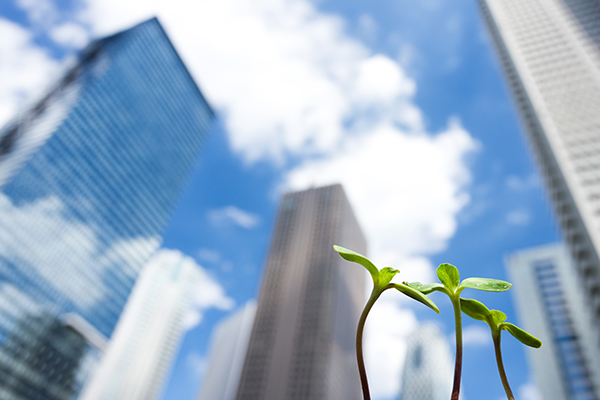 Strengthening business foundation
JTB-CWT believes it is important to create an environment where each and every employee is healthy and can "enjoy his/her work cheerfully and constructively" as human resources with diversity. Aiming to realize "decent work (humane work worth doing)" JTB-CWT not only improves productivity but also promotes health management efforts to promote awareness and create an environment to accept diversity and develop independent and creative human resources so that its employees and their families can live fulfilling lives.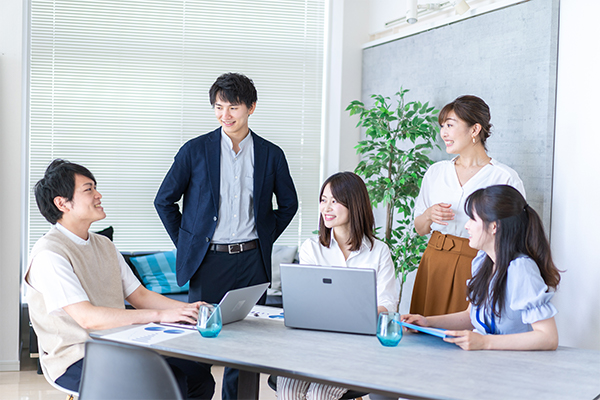 JTB-CWT's corporate social responsibility (CSR) policy
JTB-CWT carries out a wide range of activities together with our clients and community members to protect the irreplaceable natural environment and create warm times among people.
As a company whose corporate activities are related to tourism, all of us will continue working together as one to be a company relied on and chosen by society, one able to create new value in line with our missions of environmental protection, community progress, and creating chances for people to interact.